Hi this is Matt Campbell Sr. again, with CannaBetter.Farm Ltd. Co here in Forestbrook. I wanted to post something to introduce myself and my family, since 'local business' and 'Veteran Led' might mean different things to different people. This is another long post!
We are a family business. We are local, and like lots of local Myrtle Beach area families, we have roots here and in other places. 
CannaBetter Family Member Julie Fowler
My partner in life and business, Julie Fowler is a Myrtle Beach native born and bred, her mother is Susan Grissom-Means formerly of Myrtle Beach City Council, and her grandfather was Robert "Bob" Grissom, beloved Mayor of Myrtle Beach, serving as Mayor for 12 years, longer than any other mayor, serving on city council for 13 years, and the namesake of Robert Grissom Parkway, which runs lengthwise through Myrtle Beach.
Julie works at CARMEN! CARMEN! Prestige Salon é Spa at Belk at the Coastal Grand Mall. She can make your hair so beautiful that people will think you are a supermodel, at least from behind. Honestly, she has a gift! She has two children, Quint and Morgan, who grew up in the Carolina Forest, and my stepdaughter Morgan has given us two beautiful grandchildren, Robert (named for his Great Grandfather, Robert "Bob" Grissom) and Lucas, both of whom are doing a good job of growing up here as well, even though they are just getting started.
CannaBetter Family Member Matt Campbell Sr.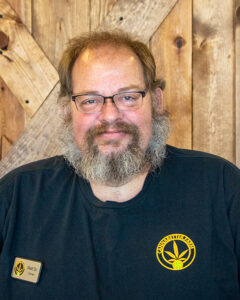 I was born in Martinsville, Virginia, a LONG time ago. My mother, Frances Campbell, moved us down to the beach when I was about 11 and my brother Joshua Campbell was about 9. She bought a hotel in partnership with a couple of childhood friends and renamed it Myrtle's Turtle, which was located at 1709 North Ocean Boulevard in Myrtle Beach, across from the ocean (straight down from the Piggly Wiggly north of Chapin Park). We lived in the hotel for a few years, and I thought I had died and gone to heaven.
The hotel was sold a few years later, and thereafter Frances worked at the Sea Mist Resort for the Ammons family for many years, in charge of their housekeeping department and later owner relations. She was a beloved figure in her very small circle of friends. Frances covered almost all of the start-up costs for CannaBetter.Farm Ltd. Co, and if it were not for her this business would not exist. She recently passed away and we all think of her every day.
My brother Josh Campbell currently works for the Goldfinch family at Goldfinches Funeral Home and has for many years, and he has worked his way up to being a Big Cheese over there from what I understand. He is not associated with CannaBetter.Farm Ltd. Co., and does not, as far as I know, indulge in our products. He has raised a family in Forestbrook and is well-known in the community.
I have 4 children, who are Myrtle Beach natives, they grew up mostly in Forestbrook right down the street from our store, but we did live in Conway out on Highway 90 for a few years (next to the old blueberry patch). At some point I moved us to Hawaii and we spent a decade and half there, with the kids going back and forth from Hawaii to Myrtle Beach, getting to spend time in both places, even switching schools from time to time.
CannaBetter Family Member Matt Campbell Jr.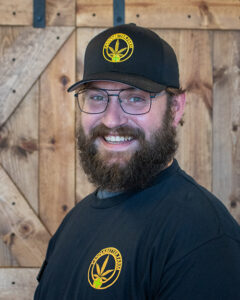 My son Matt is an Army Veteran, he is our Operations Manager, which means that he does all the work. We are Veteran-Led through his service. He is a Disabled Combat Veteran. Matt served in the Unites States Army 1st Cavalry Division out of Ft. Hood, Texas, from 2009 to 2015, during that time serving a year in Iraq and 9 months in Afghanistan. He grew up in Forestbrook here in Myrtle Beach, and Wahiawa Hawaii.
CannaBetter Family Members Daughters Chelsea, Emily, and Jessica Campbell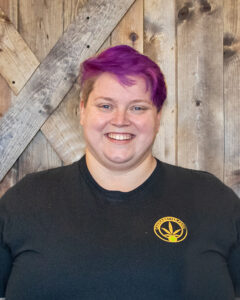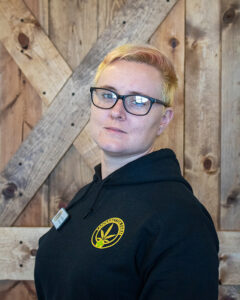 My daughter Chelsea is an amazing whirlwind of talents who has built our brand from the ground up, from branding to designing all our packaging, labeling, and promotional materials, FROM SCRATCH. She did this is her hardly any spare time. Pretty much anything branded CannaBetter.Farm Ltd. Co that you see, she designed. She grew up in Forestbrook here in Myrtle Beach, and Wahiawa Hawaii; she is currently living in Honolulu and working on making me a grandbaby.
My daughter Emily is a delight. She has nothing whatsoever to do with the business. I just didn't want to leave her out. She grew up in Forestbrook here in Myrtle Beach, and Wahiawa Hawaii.
My daughter Jessica is also a US Army Veteran with Disabled status; she helps out with the business here and there where she can, her official title is "Jessdizzle the Shizzle Wizzle" for which there is no job description, and certainly no pay. She grew up in Forestbrook here in Myrtle Beach, and Wahiawa Hawaii.
CannaBetter Family Member MaryAnn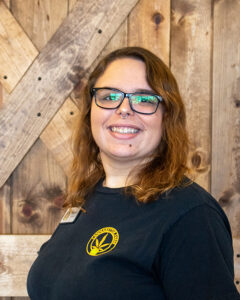 MaryAnn is our store manager. OK, she's not related, but we love her. By the time we met her she was too old to adopt! MaryAnn is from Ocean City, MD and moved to the Grand Strand when she was five. She has taken on a LOT of work for us, besides running the store she is involved in production, and does most of the design for our social media and a lot of our current marketing activities.
CannaBetter Family Member Caroline Wright
Caroline Wright is my ex-wife, (so, family-ish?) and she is the wordsmith on the team, writing and editing content for the website, press releases, blog posts, advertising, etc.. MaryAnn and I can't spell for beans, so we have to have an editor on the team. Caroline lives on the Big Island of Hawaii in a rural area and it is as fantastic as you might imagine. She is an accomplished professional writer and renowned patron of Bluegrass music, especially in Hawaii.
I was not born in Myrtle Beach, but my brother and I went to St. Andrews Catholic school in Myrtle beach and attended Myrtle Beach High School. I have worked in Myrtle Beach from my first job at Billy's Big Olaf down on the Boulevard, next to the Wax Museum in what is now a park, to the Gator Golf putt-put a short distance away (now a parking lot), fast food as a fry-monkey and later a manager, various positions in hospitality and marketing, and I lived in Hawaii working in project management for a while before returning to Myrtle Beach to be close to family.
Well, I hope that introduces us all well enough; just like everything else, if you have questions, ask! We love to talk about our family, our business, and anything Cannabis! Please stop by the store and introduce yourself!