CannaBetter.Farm Ltd. Co is proud to be catching a ride with Riverside Auto Sales & Repair Center, LLC #58 as their PREMIER SPONSOR for the 2022 Season!!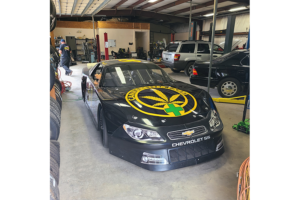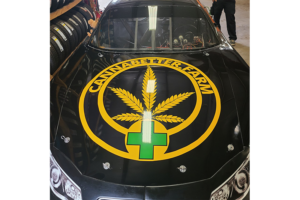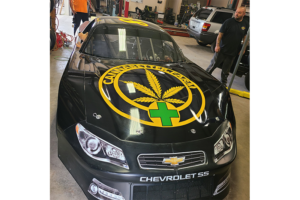 Barbara Davey, Owner of Riverside Auto Sales & Repair Center, LLC (https://riversideautosalesandrepair.com) was very positive about the new partnership: "We could not be more excited to have such a great group of folks supporting the #58 for the 2022 Season! Check out their place in Myrtle Beach or visit them on the web at https://cannabetter.farm/. We also on are on the FM Airwaves every Saturday from noon – 2pm with Racingjunk.com where we talk about everything automotive including this car and our sponsors."
Matt Campbell Sr., Owner of CannaBetter.Farm, had this to say: "We HAD to have the hood, it is going to look SO GOOD. Riverside Auto is Best of the Strand and we are too! we will be proud to be a Premier Sponsor for their 2022 Racing Season!!!, you can see more on their Facebook at "https://www.facebook.com/RiversideAutoandTruck"
Also on the sponsorship team, look for them on #58:
Napa Auto Parts
Cherry Grove Notary
Leif's Tree Service
Crossroads Pawn & Guns
Riverside Auto
Kat's Custom Embroidery
In the Pits Media
About Riverside Auto Sales & Repair Center, LLC
Family Owned and Operated since the beginning, Riverside Auto Sales & Repair Center, LLC opened its doors not knowing what the future would hold. Louie & Barbara thought that offering honest and affordable Automotive Services to the area with the intent of giving customers the honest truth regardless of the outcome is what this area needed. And to this day, it's that honesty and Integrity that keeps Riverside growing to what it's become.
About CannaBetter.Farm
The cannabis products developed and sold by CannaBetter.Farm are the finest, most "potent," full-spectrum substances that love, attention to detail, and ruthless dedication to quality can produce. We only use 100% natural cannabis in all of our products. When terpenes are needed, we use 100% natural CBD hemp terpenes. We include only the highest quality materials at every step of the process, and we handle both the ingredients and the products as if we were preparing food for the babies in our own family. We use our own products exclusively.
If you or a family member relies on cannabis, we can help you figure out if a CannaBetter.Farm product might meet your needs, and you can be confident that we would give that same product to our own loved ones.